The Galleon Pro III Tower Series Provides Unique Modular Design Supporting Critical Applications
The Galleon Pro III series' unique new technology allows users to choose one out of the three input/output configurations as desired for UPS capacity ranging from 10kVA to 20kVA. For UPS capacity above 100kVA (3 phase), its unique modular design supports critical applications in the IT, commercial and medical industries using three separate modules in one UPS system with a power factor of 1.0 for maximum efficiency and redundancy.
For minimum downtime, the unique system's power modules, communicator modules and even terminals are swappable for trained personnel via front door access making maintenance so much easier and less time consuming.
The Galleon Pro III's unparalleled leading edge unique technology, allows users to enjoy the benefits of modular UPS systems at a feasible tower UPS cost, making the Galleon Pro III very much desirable when replacing old UPS systems regardless of industry and applications.
The Galleon Pro III Tower Series Supports Various Applications Such As
01
Medical Imaging Support
Providing assistance and expertise in interpreting and analyzing diagnostic images, such as X-rays, MRIs, and CT scans, to aid healthcare professionals in accurately diagnosing and treating patients.
02
Data Center
Centralized facility used by organizations to house and manage their critical IT infrastructure, including servers, networking equipment, and storage systems.
03
Critical Application
Essential to an organization's core operations, and its failure or disruption could have significant negative impacts on business processes, safety, or productivity.
PRODUCT FEATURES
The Galleon Pro III Tower Series Unparalleled Leading Edge Unique Technology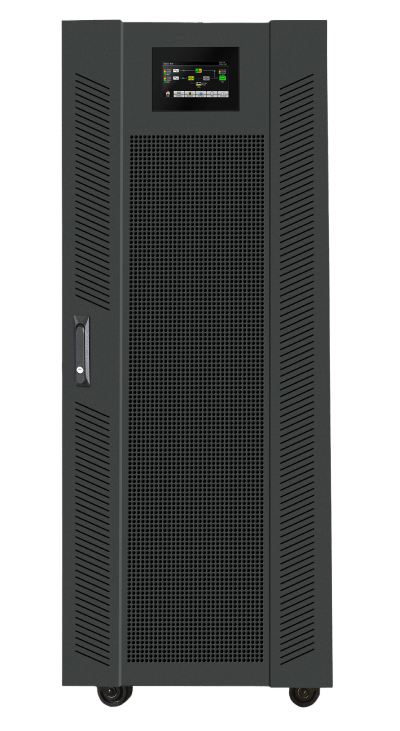 Galleon Pro III 10K (KS)
| | |
| --- | --- |
| Model | Galleon Pro III 10K (KS) |
| Capacity / Rating (KVA) | 10 |
| Input Voltage Nominal (VAC) | 1Ph 230 or 3Ph 415 |
| Output Power Factor | 1 |
| Efficiency | 95.5% |
| Physical (Dimension and Weight) | 250W x 626D x 750H mm 125.0KG |
| Design Standards | CE |
Galleon Pro III 15K (KS)
| | |
| --- | --- |
| Model | Galleon Pro III 15K (KS) |
| Capacity / Rating (KVA) | 15 |
| Input Voltage Nominal (VAC) | 1Ph 230 or 3Ph 415 |
| Output Power Factor | 1 |
| Efficiency | 95.5% |
| Physical (Dimension and Weight) | 250W x 626D x 750H mm 139.0KG |
| Design Standards | CE |
Galleon Pro III 20K (KS)
| | |
| --- | --- |
| Model | Galleon Pro III 20K (KS) |
| Capacity / Rating (KVA) | 20 |
| Input Voltage Nominal (VAC) | 1Ph 230 or 3Ph 415 |
| Output Power Factor | 1 |
| Efficiency | 95.5% |
| Physical (Dimension and Weight) | 250W x 626D x 750H mm 139.0KG |
| Design Standards | CE |
Galleon Pro III 30K (KS)
| | |
| --- | --- |
| Model | Galleon Pro III 30K (KS) |
| Capacity / Rating (KVA) | 30 |
| Input Voltage Nominal (VAC) | 3Ph 415 |
| Output Power Factor | 1 |
| Efficiency | 95.5% |
| Physical (Dimension and Weight) | 300W x 815D x 1000H mm 225.0KG |
| Design Standards | CE |
Galleon Pro III 40K (KS)
| | |
| --- | --- |
| Model | Galleon Pro III 40K (KS) |
| Capacity / Rating (KVA) | 40 |
| Input Voltage Nominal (VAC) | 3Ph 415 |
| Output Power Factor | 1 |
| Efficiency | 95.5% |
| Physical (Dimension and Weight) | 300W x 815D x 1000H mm 255.0KG |
| Design Standards | CE |
Galleon Pro III 60KS
| | |
| --- | --- |
| Model | Galleon Pro III 60KS |
| Capacity / Rating (KVA) | 60 |
| Input Voltage Nominal (VAC) | 3Ph 415 |
| Output Power Factor | 1 |
| Efficiency | 95.5% |
| Physical (Dimension and Weight) | 300W x 815D x 1000H mm 74.0KG |
| Design Standards | CE |
Galleon Pro III 80KS
| | |
| --- | --- |
| Model | Galleon Pro III 80KS |
| Capacity / Rating (KVA) | 80 |
| Input Voltage Nominal (VAC) | 3Ph 415 |
| Output Power Factor | 1 |
| Efficiency | 95.5% |
| Physical (Dimension and Weight) | 360W x 790D x 1010H mm 113.0KG |
| Design Standards | CE |
Galleon Pro III 100KS
| | |
| --- | --- |
| Model | Galleon Pro III 100KS |
| Capacity / Rating (KVA) | 100 |
| Input Voltage Nominal (VAC) | 3Ph 415 |
| Output Power Factor | 1 |
| Efficiency | 95.5% |
| Physical (Dimension and Weight) | 600W x 974D x 1600H mm 241.0KG |
| Design Standards | CE |
Galleon Pro III 120KS
| | |
| --- | --- |
| Model | Galleon Pro III 120KS |
| Capacity / Rating (KVA) | 120 |
| Input Voltage Nominal (VAC) | 3Ph 415 |
| Output Power Factor | 1 |
| Efficiency | 95.5% |
| Physical (Dimension and Weight) | 600W x 974D x 1600H mm 286.0KG |
| Design Standards | CE |
Galleon Pro III 160KS
| | |
| --- | --- |
| Model | Galleon Pro III 160KS |
| Capacity / Rating (KVA) | 160 |
| Input Voltage Nominal (VAC) | 3Ph 415 |
| Output Power Factor | 1 |
| Efficiency | 95.5% |
| Physical (Dimension and Weight) | 600W x 974D x 1600H mm 286.0KG |
| Design Standards | CE |
Galleon Pro III 180KS
| | |
| --- | --- |
| Model | Galleon Pro III 180KS |
| Capacity / Rating (KVA) | 180 |
| Input Voltage Nominal (VAC) | 3Ph 415 |
| Output Power Factor | 1 |
| Efficiency | 95.5% |
| Physical (Dimension and Weight) | 600W x 974D x 1600H mm 286.0KG |
| Design Standards | CE |
Galleon Pro III 200KS
| | |
| --- | --- |
| Model | Galleon Pro III 200KS |
| Capacity / Rating (KVA) | 200 |
| Input Voltage Nominal (VAC) | 3Ph 415 |
| Output Power Factor | 1 |
| Efficiency | 95.5% |
| Physical (Dimension and Weight) | 600W x 974D x 1600H mm 382.0KG |
| Design Standards | CE |