The XR Series Is Meant To Provide Longer Flexible Backup Runtime To Critical Applications
XR represents 'Xtended Runtime' where it is best defined by its capability to function with different battery ratings to provide longer flexible backup runtime to critical applications. This was made possible with the XR's specially designed battery charger where the charger offers a wide range of charging currents to ensure optimum battery charging for a prolonged battery lifecycle no matter what battery rating is used with the UPS.
Amongst all the line interactive UPS, this is a feature exclusive to the XR series making it ideal for small critical applications where long backup time is essential on top of basic power protection which includes clean, consistent and reliable power connectivity.
XR Series Is Offered As The Preferred Power Solution For
01
Point of Sales
Physical location or system within a retail or business environment where customers complete their transactions by purchasing goods or services.
02
SOHO
For professionals who operate from a small office space or their homes, typically engaging in various entrepreneurial or freelance activities on a smaller scale than larger corporations or enterprises.
03
Aquatic Life Support System
Providing stable power for various essential components, to create and maintain a suitable environment for aquatic life, ensuring their health and well-being.
PRODUCT FEATURES
XR is Designed With Special Battery Charger For A Prolonged Battery Lifecycle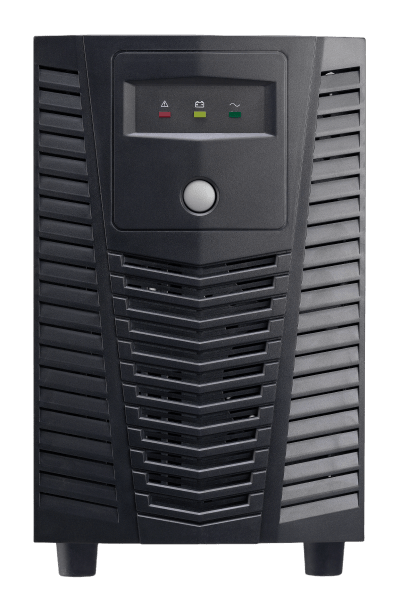 XR-800
| | |
| --- | --- |
| Model | XR-800 |
| Capacity / Rating (VA) | 800 |
| Input Voltage Nominal (VAC) | 230 |
| Output Voltage Nominal (VAC) | 230 |
| Output Outlets | 2 x Universal Sockets |
| Physical (Dimension and Weight) | 97W x 359D x 146H mm 5.80KG |
| Design Standards | CE |
XR-1K
| | |
| --- | --- |
| Model | XR-1K |
| Capacity / Rating (VA) | 1000 |
| Input Voltage Nominal (VAC) | 230 |
| Output Voltage Nominal (VAC) | 230 |
| Output Outlets | 4 x Universal Sockets |
| Physical (Dimension and Weight) | 145W x 396D x 220H mm 9.00KG |
| Design Standards | CE |
XR-2K
| | |
| --- | --- |
| Model | XR-2K |
| Capacity / Rating (VA) | 2000 |
| Input Voltage Nominal (VAC) | 230 |
| Output Voltage Nominal (VAC) | 230 |
| Output Outlets | 4 x Universal Sockets |
| Physical (Dimension and Weight) | 145W x 396D x 220H mm 13.60KG |
| Design Standards | CE |