City Series Was Developed To Handle Challenging Power Conditions
Neuropower's City Series was developed to handle challenging power conditions, where uptime, user convenience and space planning are critical. The line interactive City UPS is a powerful and compact device, compatible with the advanced PowerMaster cloud monitoring software.
City UPS - paired with an advanced management feature, is the ideal power protection solution suitable for network closets, distributed IT environments as well as retail and finance sectors. The UPS' natural versatility allows IT professionals to monitor the status of the UPS; anytime, anywhere opportunely.
The Smart Components Behind The City Series Is Suitable For
01
Train Ticket Kiosk
Allows passengers to purchase, retrieve, or manage their train tickets electronically, providing convenience and efficiency for ticket transactions at train stations or other transportation hubs.
02
ATM Machine
Perform banking transactions such as withdrawing cash, checking account balances, and transferring funds, providing convenient self-service access to their accounts outside of traditional bank hours.
03
Office Desktop System
Computer setup typically used in a workplace, employed for various tasks such as office productivity, communication, data processing, and research.
PRODUCT FEATURES
City Series UPS Natural Versatility Allows IT Professionals To Monitor The Status Of The UPS Anytime, Anywhere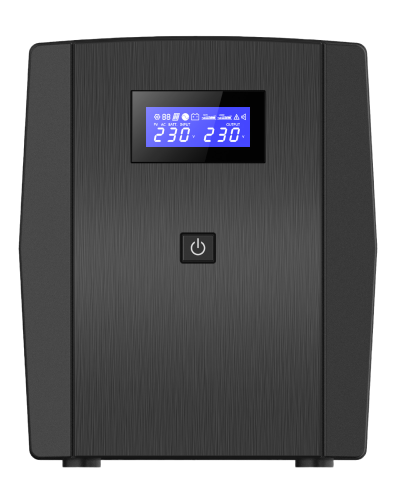 City 800-USB
| | |
| --- | --- |
| Model | City 800-USB |
| Capacity / Rating (VA) | 800 |
| Input Voltage Nominal (VAC) | 230 |
| Output Voltage Nominal (VAC) | 230 |
| Output Outlets | 2 x Universal Sockets |
| Physical (Dimension and Weight) | 96W x 286D x 138H mm 4.50KG |
| Design Standards | CE and SIRIM |
City 1200-USB
| | |
| --- | --- |
| Model | City 1200-USB |
| Capacity / Rating (VA) | 1200 |
| Input Voltage Nominal (VAC) | 230 |
| Output Voltage Nominal (VAC) | 230 |
| Output Outlets | 4 x 3 Pin British Sockets |
| Physical (Dimension and Weight) | 148W x 298d x 178H mm 8.70 KG |
| Design Standards | CE and SIRIM |
City-i 1200
| | |
| --- | --- |
| Model | City-i 1200 |
| Capacity / Rating (VA) | 1200 |
| Input Voltage Nominal (VAC) | 230 |
| Output Voltage Nominal (VAC) | 230 |
| Output Outlets | 6 x IEC C13 Sockets |
| Physical (Dimension and Weight) | 148W x 298D x 178H mm 8.70KG |
| Design Standards | CE and SIRIM |
City-i 1500
| | |
| --- | --- |
| Model | City-i 1500 |
| Capacity / Rating (VA) | 1500 |
| Input Voltage Nominal (VAC) | 230 |
| Output Voltage Nominal (VAC) | 230 |
| Output Outlets | 6 x IEC C13 Sockets |
| Physical (Dimension and Weight) | 148W x 298D x 178H mm 8.70KG |
| Design Standards | CE and SIRIM |
City-i 2200
| | |
| --- | --- |
| Model | City-i 2200 |
| Capacity / Rating (VA) | 2200 |
| Input Voltage Nominal (VAC) | 230 |
| Output Voltage Nominal (VAC) | 230 |
| Output Outlets | 6 x IEC C13 Sockets |
| Physical (Dimension and Weight) | 148W x 298D x 178H mm 8.70KG |
| Design Standards | CE and SIRIM |