The Giant iND Series Is Designed To Withstand The Harshest Environment Possible
The Giant iND UPS is the UPS designed for the most critical applications installed in the harshest environments. By further innovating its predecessor, the Giant iND gives users double isolation for the UPS system to fully isolate power line noises, spikes and transients. Furthermore, the Giant iND's carefully selected robust electrical components allow the UPS to eliminate harmful power distortions from the utility while withstanding all kinds of severe impacts regardless of the application supported.
In the mechanical aspect, the UPS enclosure is uniquely designed without screws. The unique screwless enclosure is compensated with heavy duty protective coating on the printed circuit board assemblies (PCBA) for extra anti-moist, anti-electric leakage, anti-dust, anti-corrosion and vibration sustainable to withstand the harshest environment possible. As a result, the Giant iND UPS is the people's choice when it comes to power protection for critical applications in harsh environments.
The Giant iND Series Is The People's Choice For Critical Applications In Harsh Environments Such As
01
Coal Fired Power Station
Generates electricity by burning coal to produce steam, converting the steam's energy into electrical power.
02
Oil and Gas
Drilling and extracting petroleum resources from beneath the seabed, often consisting of various equipment, machinery.
03
Manufacturing Industry
Production of goods through various processes, such as assembling, machining, molding, and fabricating, often using machinery.
PRODUCT FEATURES
The Giant iND Series Is Uniquely Designed To Withstand The Harshest Environment Possible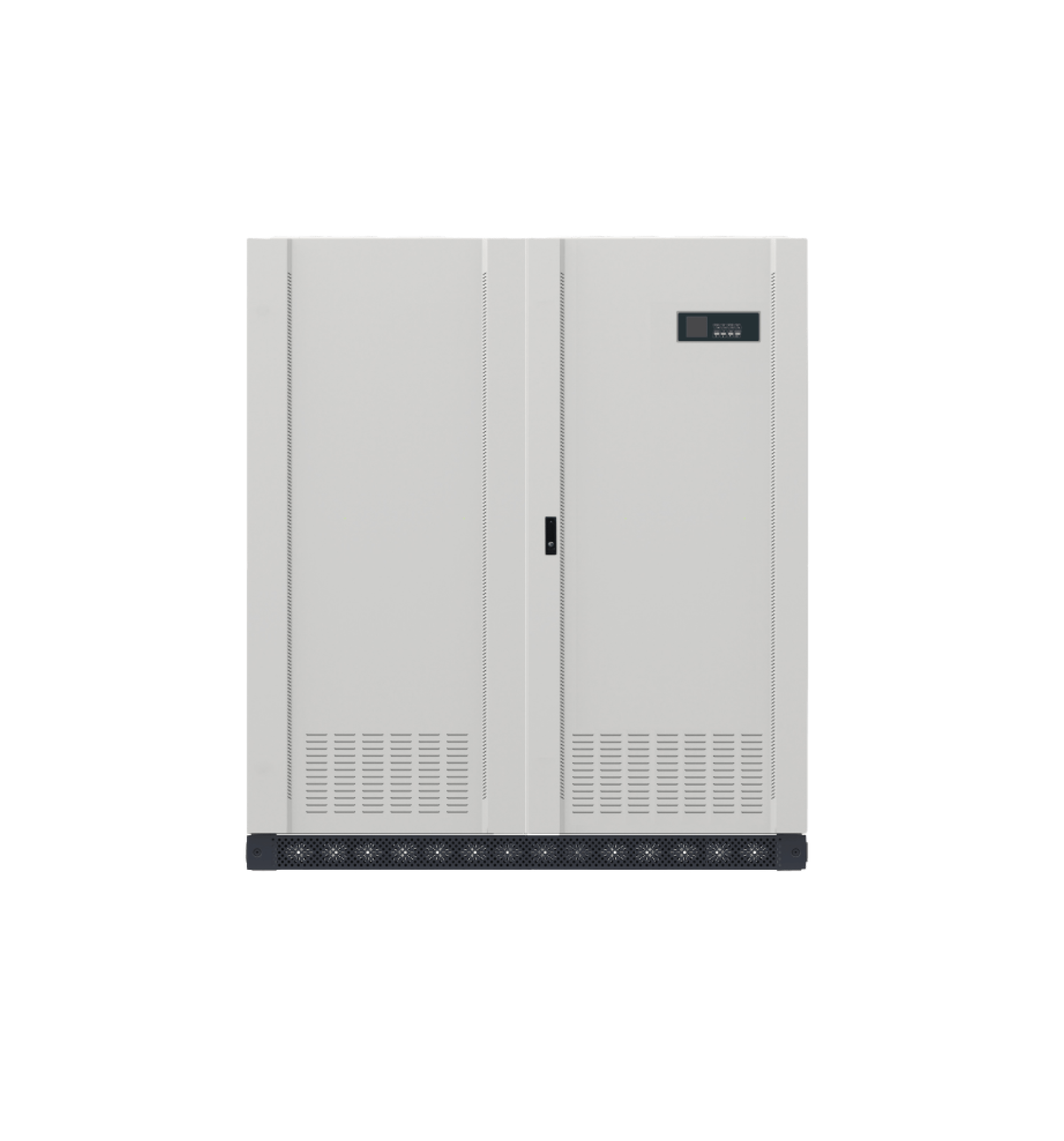 Giant iND
| | |
| --- | --- |
| Model | Giant iND |
| Capacity / Rating (KVA) | 10 - 400 |
| Input Voltage Nominal (VAC) | 3Ph 415 |
| Output Power Factor | 0.8 |
| Efficiency | 90% - 93% |
| Rated Output Voltage (VDC) | 384 |
| Design Standards | CE |