The FlexiBlock Model Offers An Intelligent Integration Cabinet Solution For Network Equipment
Neuropower Malaysia introduces the FlexiBlock Series, a comprehensive modular data center solution consisting of two models: FlexiBlock and FlexiBlock Pro. The FlexiBlock model offers an intelligent integration cabinet solution for network equipment, integrating power supply and distribution, cabinets, and monitoring systems into a single cabinet.
This modular design optimizes space utilization, allowing for flexible expansion. Each unit component of the system is prefabricated and factory-debugged, enabling rapid on-site deployment. In response to the growing demand for digitized information processing and response, Neuropower Malaysia presents the FlexiBlock Pro row-level micromodule data center. This advanced solution integrates power distribution, refrigeration, UPS, batteries, cabinets, and airflow management, along with monitoring and management facilities, into sub-module systems.
The FlexiBlock Pro serves as a row-level rack-type modular data center, providing an ideal solution for small and medium data centers. It simplifies construction complexity, addressing various challenges faced by users, including specialization, standardization, construction speed, and scalability. Furthermore, the FlexiBlock Pro data center meets integration requirements, enabling fast deployment with minimal engineering, intelligent maintenance, and cost savings. It offers customized product solutions aligned with the A, B, or C grade standards of the Chinese standard GB50174, making it a reliable choice for data center construction and deployment.
The FlexiBlock Model Offers An Intelligent Integration Cabinet Solution For
01
Logistic
Ensuring the continuous operation of various critical systems and equipment in supply chain and transportation management, enabling efficient movement and distribution of goods.
02
Government
Run essential infrastructure, communication systems, emergency services, public transportation, administrative offices, and other facilities, enabling the delivery of public services, governance, and emergency response to citizens.
03
Hospital
Ensuring uninterrupted power for critical functions such as medical equipment, communication systems, and surgeries, ensuring patient care and safety even during power outages or emergencies.
PRODUCT FEATURES
FlexiBlock Series Is A Modular Data Center Solution Designed For Rapid Deployment And Flexible Scalability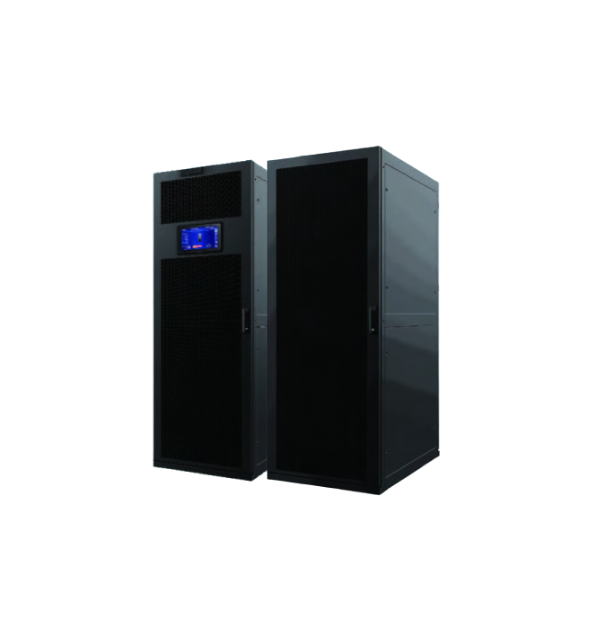 FlexiBlock
| | |
| --- | --- |
| Model | FlexiBlock |
| UPS Capacity (kVA) | 3 or 6 |
| Input Voltage (VAC) | 220 - 230 |
| Cooling Capacity (kW) | N/A |
| Physical Dimension | 600W x 1000D x 2000H mm |
| Design Standards | CE and ISO |
FlexiBlock Pro
| | |
| --- | --- |
| Model | FlexiBlock Pro |
| UPS Capacity (kVA) | 3 or 6 or 10 |
| Input Voltage (VAC) | 220 - 230 |
| Cooling Capacity (kW) | Up to 10 |
| Physical Dimension | 600W x 1000D x 2000H mm |
| Design Standards | CE and ISO |